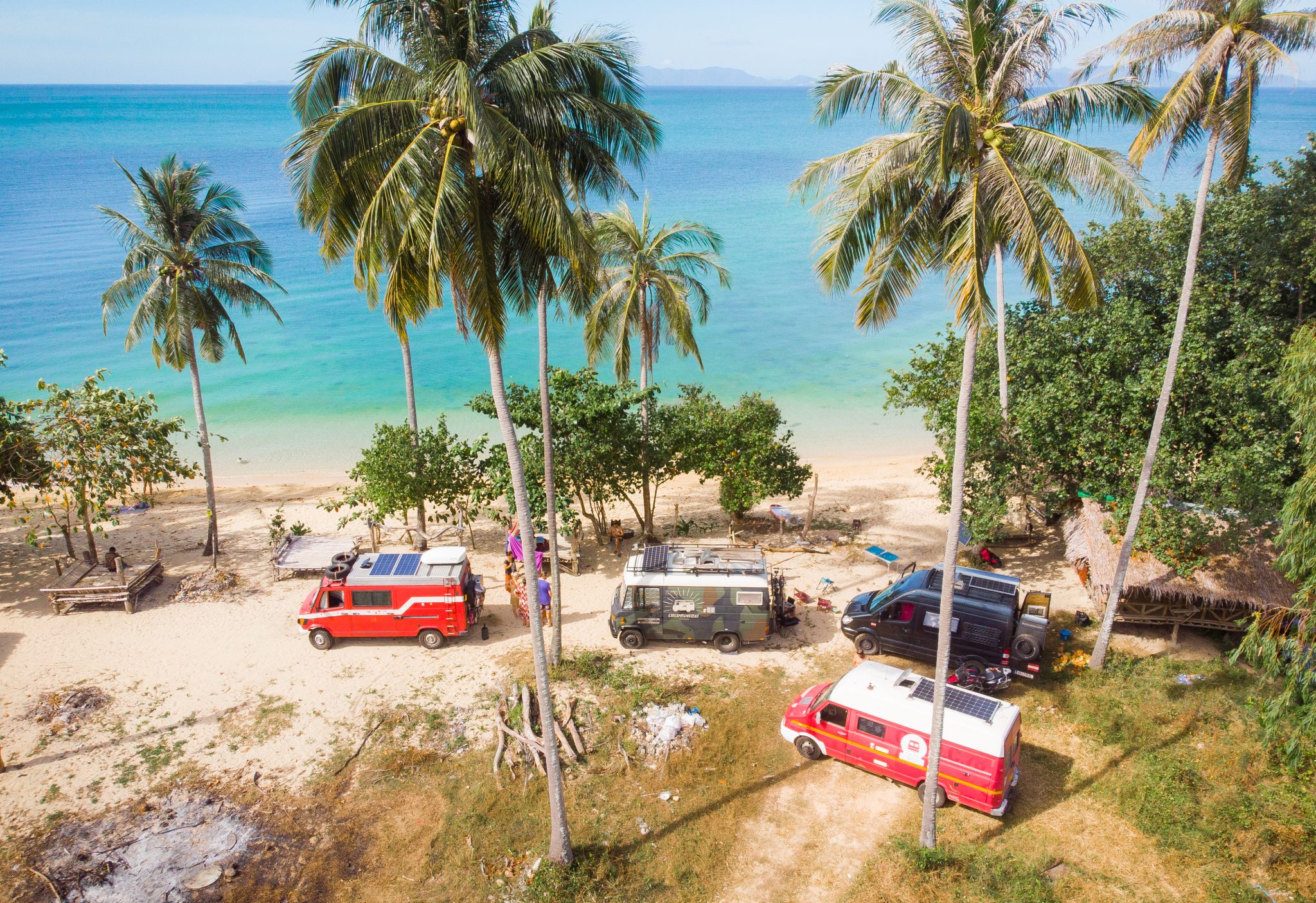 The current Situation (Update: 05/2020)
For several years there has been a law stating that foreign vehicles can only enter with an FVP (Foreign Vehicle Permit) from the DLT (Department of Land Transport) and guide (travel agency) that has to drive with you all the time. However, this law has never been properly implemented and if so, only at certain borders.
Before the law, all borders were issuing only a TIP (temporary import permit) for entering the country. So don´t confuse the FVP with the TIP, which is issued by border officers.

Here is the official brochure from the DLT: FVP brochure
The official document: https://fvp.dlt.go.th/Manual2
List of all guides/travel agencies with a license for applying for the permit: https://fvp.dlt.go.th/OtherCovntries

BUT: The TIP is still issued without the FVP by most borders, EXCEPT:

Myanmar: Tachileik/Mae Sai
Myanmar: Myawaddy/Mae Sot
Malaysia: Sadao/Bukit Kayu Hitam
Cambodia: Poipet
These borders enforcing the new law. That means there is no alternative from Myanmar. From Malaysia the best alternative is Betong border.
There are rumors that the Chiang Khong border (to Laos) will enforce the law soon.
For Poipet the perfect alternativee is O´smach

---
Exception: Campervan in Tachileik/ Mae Sai
Before the Covid-19 closure, several overlanders could manage to get a TIP at Tachileik. Simply because the DLT system doesn´t support that type of vehicle. There is no exeption for motorbikes!

---
The Laos Trick when entering from Myanmar
It´s possible to organize a guide and a DLT permit for the day of the border crossing. You can drive directly to Laos (approx. 2 hours), stamp a visa make a U-turn, and re-enter Thailand. This time without a guide and without a permit.

Costs
Guide and Permit: 300 USD per vehicle including insurance for one month. Visa Laos 25 USD
There is also the possibility to put the vehicle on a trailer to bring it to the Laotian border, but that is a total rip-off – they charge astronomical prices.
---
What happens if you arrive at the border without organizing a guide beforehand?

The officials will contact a guide and they try to get a DLT permit immediately. Of course that has it´s price…
---
Internation Driving Permit
Only version 1949 is recognized!
If you have an unrecognized foreign driving license you must apply for a temporary Thai driving license at a Provincial Land Transport Office. That means the guide will drive you to the office in Chiang Rai and you have to make the Thai license. You just have to watch a movie and a doctor will check your health. Costs about 10 USD.
---
Extension of the TIP
The TIP is usually valid as long as your visa. Some reported they only got 4 weeks. You should insist on the border to get the correct validity.
The TIP can be easily extended at every customs house for FREE. Here is a list of all customs houses: Custom Houses
If you don´t extend you have to pay a fine, which is 1000 Baht per day, but maximum 10.000 Baht.
Insurance for the Vehicle
A insurance for Thailand is mandatory and very easy to get. Choose a random insurance company on google maps. They will issue the paper directly.
Costs
Motorbike: 700 baht per year
Campervan: 2500 baht per year
---
Drop me a message if you have any questions or updates!