copyright: cnnturk.com
Due to the ongoing reports of rejected vehicles (>2500cc for cars and >500cc for motorbikes) at the Iranian borders, I decided to cross the border at Esendere (Serow on the Iranian side).
https://goo.gl/maps/hPEv7Jck6VGEeBRY8
I crossed together with David from campoatraves.com and Marco and Anja from rockinrosie.com
Cars:
Toyota 4runnner 3.0 Liter Diesel
Mercedes Sprinter CDI 2,1 Liter
Landrover Defender 2.4 Liter
All on E-visa from our home country.
The way from Van to the border is quite scenic and takes, including several checkpoints, about 3-4 hours.
The last city where you can get Eurodiesel and buy some stuff is Yuksekova.
From there it´s only 30 minutes on a decent road.
The exit at the Turkish side is quite straight forward and you will get stamped out in the building on the left side. Only the drivers stay in the car, passengers have to cross on the building on the left and can be picked up on the Iranian side, just after the Turkish barrier.
We didn´t have any checks of our cars.
With the stamp you go to the border guard, he will recheck your documents.
I asked about the frequency of foreign cars and motorbikes:
About ten foreign vehicles are crossing per week, on some days, not one, on some days three or more.
This guard will open the barrier and hand you over to his Iranian colleagues.
After our cars were visually inspected we had to leave the cars outside the building, and our Visas were stamped in the left building, The "helpers/sharks" are absolutely not needed because the Iranian officers are beneficial and everything is quite clear.
After they stamped our Visas you will be guided to the building on the right, where they stamp your CdP. We also had to pay 10 USD for all 3 cars for a "Registration Fee".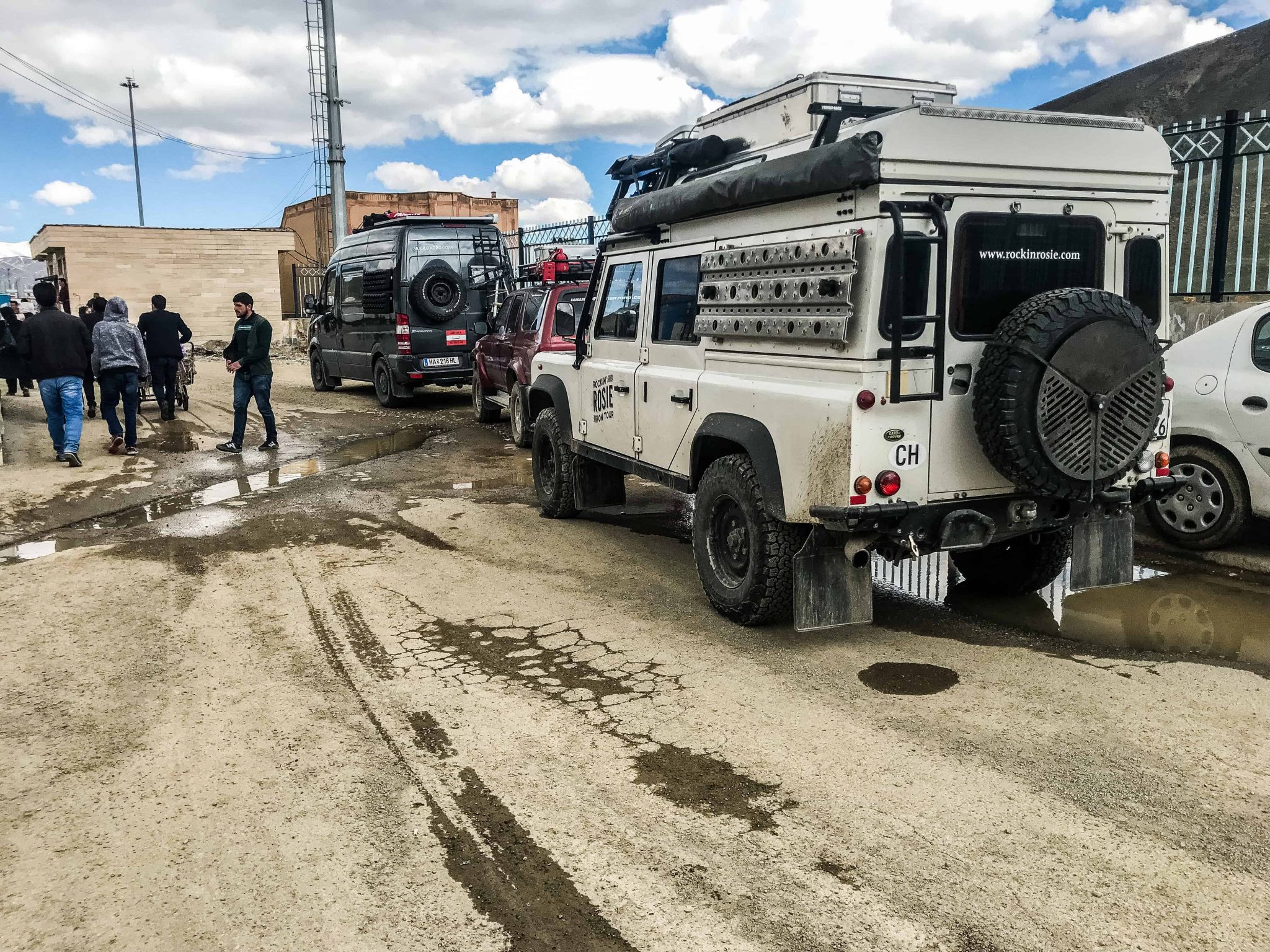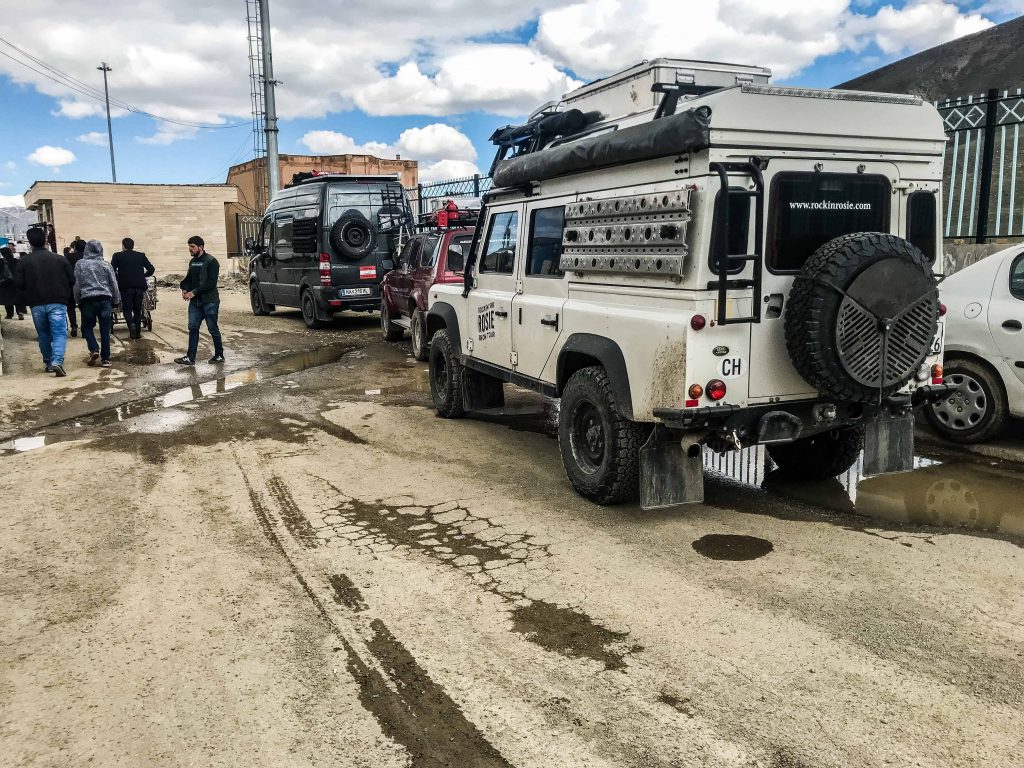 With all the documents we went to the last building, where a very friendly border officer checked our papers and printed another document with our travel itinerary on it.
Insurance is not needed but got recommended. We will buy the car insurance at Tabris.
After that, you can cross the last barrier and are free to go.
Welcome to Iran