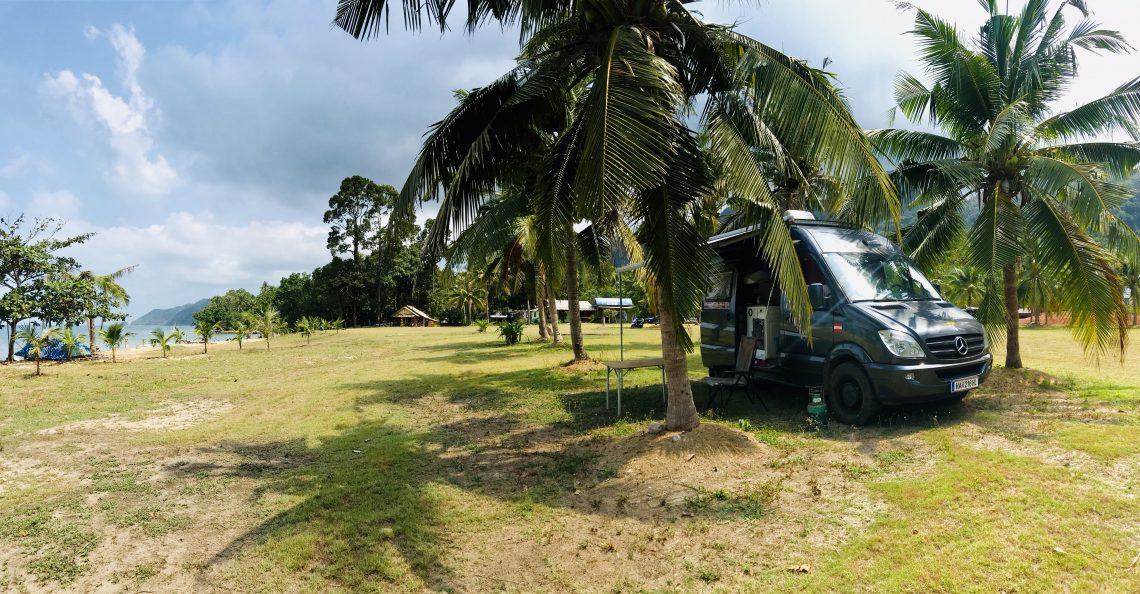 Day 363 – The End of the Silkroad?

Many thoughts went through my head the last week: Is this the end of the Silkroad? Have I reached it now? Will the virus stop us now?
In the last year, Zofia and I went through difficult and life-changing times.
Her diagnosis of cancer, the riots in Kashmir or the horrible heat on the Opium Highway in Pakistan were hard steps of this trip so far. So we thought we can also handle this situation and decided that here and now is not the end of our trip.
We could fly out to Europe, and we leave the vehicles here in Thailand and risk a penalty for exceeding the time limit of the permit.

But what would await us at home? Some weeks of self-isolation in my house? This is not really what we want now.

So we decided to search for a safe and peaceful place on the beach, which I found yesterday night in the dark. After driving along the whole west coast of Koh Chang and scouting a camp I found this beautiful spot directly on the beach, owned by a lovely Thai family.
On Monday our friends Adi and Roxi with their two kids will join us here and we will spend these crazy times in our vans, having not much social contact with the outside world, if needed for several weeks.

During this time I will organize the shipping of the van and the bike and prepare for the real end of the trip when Zofia and I will go back together and try to settle down and start a new life in my home in Salzburg.