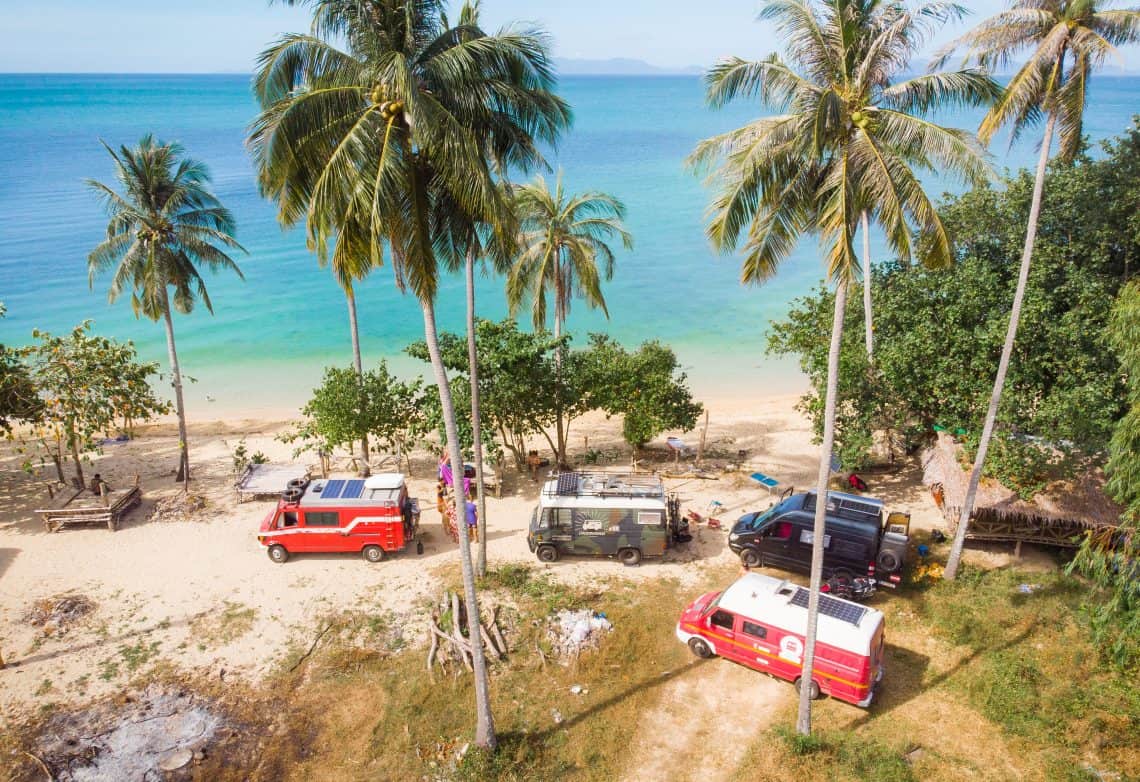 After Christmas and New Year's Eve on our beach in Koh Phangan we went to the Andaman Sea and found another great spot near Ao Nang – Krabi.
Nowadays overland travelers are very well connected through social media, not only to share information but sometimes also to meet each other. This time we connected via a Whatsapp group and got a visit from 3 vans, all coming from different routes. Party on the beach!
Melvin & Léa (fr33wheel.com) started their trip 3 months ago in France and went via Russia to South Korea, where they shipped their self converted Iveco to Kuala Lumpur.
Dutch longterm overlanders and digital nomads Marleen & Roderick (Circumbendibus) spent the winter in Japan, shipped to Malaysia and will go to China soon.
Roxana and Adi (Baraka Travels) and their two beautiful kids started from Romania and took the Northern route via the Stans, Russia and Mongolia and also shipped to Malaysia.
How beautiful is it to share our stories with people who have the same passion and dreams, on a tropical beach, far away from home!
Zofia and me went further to Kao Lak to meet some friends from home and planning new adventures in Southeast Asia.