After loading the container we had another week to wait for the flight to Europe. As prices in Bangkok are super cheap at the moment, we booked a room in an upper-class hotel for the price of a guesthouse. We spent most of the time on the pool of the 700-rooms hotel, which was nearly empty.
We did our last shoppings, went to the weekend market and I visited the Khao San Road area because I was curious how it would look like in times of lockdown. I was already in Bangkok during the red-shirt protests in 2011 when not many tourists were on the street during the curfew. But this time it is different.
The whole area is closed and most shops, bars and restaurants are shut down or even closed forever.

After a relaxing week at the Prince Palace Hotel we took our flights from Bangkok to Munich, and the situation at Bangkok Airport was not better. Empty departure and arrival halls, no queues at immigration and most flights cancelled – Thailand doesn´t allow incoming flights..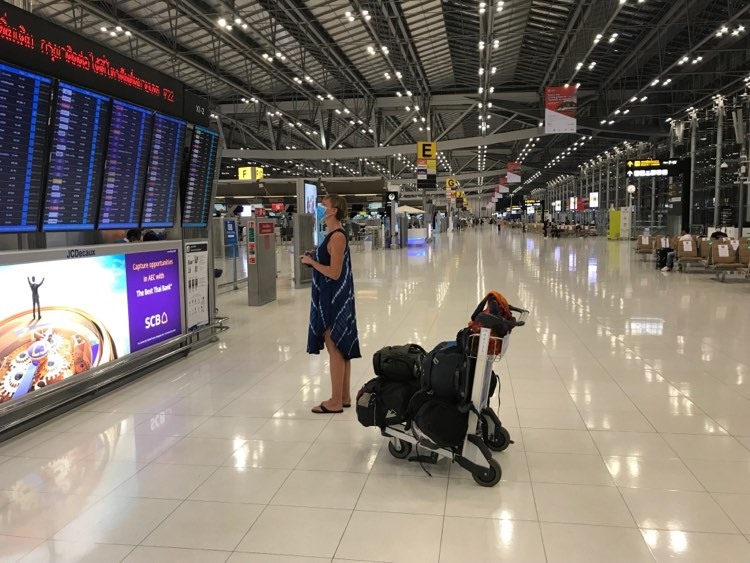 After 7 months in Thailand, it´s time to say goodbye.
Thank you for giving us shelter in these crazy times!